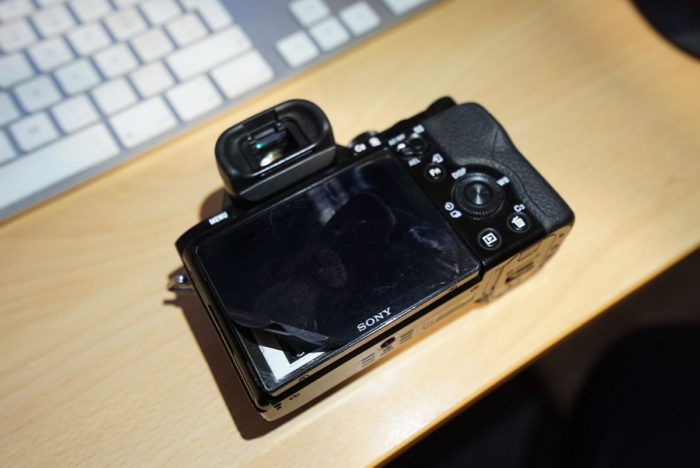 This is a guest post from José Ramos.To write a guest post follow the instructions on that page. Thanks!
———————-
I think you should share this with your fellow readers, as there isn't any available info about this on the web.
As many people do know, Sony a55, a77 and the Nex series all had a removable factory built-in LCD protector. For those who didn't put a new screen protector in their cameras when they bought them, the screen would soon start getting scratches and stains. Many photographers sent their cameras for repair and others tried to change the LCD, until David Kilpatrick found out that Sony was actually putting a factory built-in screen protector in their LCDs, which you could remove and then just put a brand new protector. It was a bit of a scary procedure, not because of technical difficulty, but because you had to pull the protector with considerable strength, as the glue was very strong. I did it to my a55, a77 and nex5 and it worked flawlessly.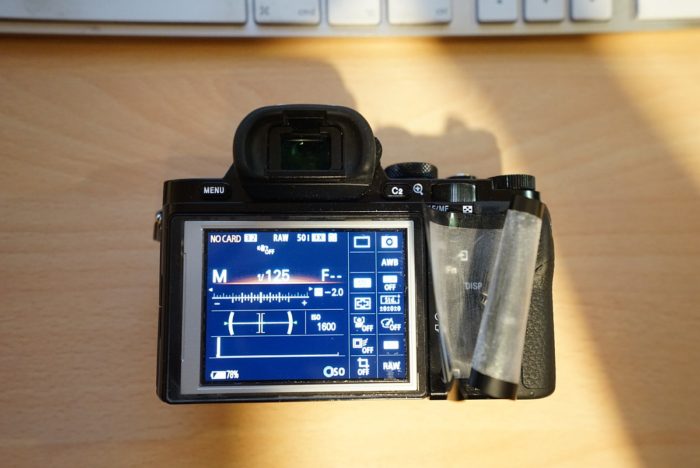 Last week I was trying to find a 2nd hand backup a7R for my Iceland photo tour next week, and found a portuguese photographer who had one. I bought it and upon close inspection the LCD was in very bad shape, with lots of scratches and small stains all over it. I immediately remembered the good old screen protector technique and decided to do a quick research about that procedure in the a7 series. To my huge surprise I found nothing about it being possible. As a matter of fact I found the opposite, with many photographers stating the a7 series LCD was different, and it was no longer possible to peel off the LCD protector. I started getting really worried, because not only I had spent a lot of money in the camera, but also because I had no time to return it and search for a new one before my trip. I spent several hours trying to find an answer on the web, including youtube and forums, and still got no answer. People who had damaged LCDs were going through the trouble of ordering new LCDs from ebay and doing a complicate procedure to install them, some of them ending up with non working LCDs.
Following a recommendation from David Kilpatrick, my usual savior and favorite Sony Guru, I decided to ask the question on the a7R Facebook group. Fortunately, not only I got the usual "it's not possible!" answers, but also got feedback from three photographers who had done it to their a7 cameras with success.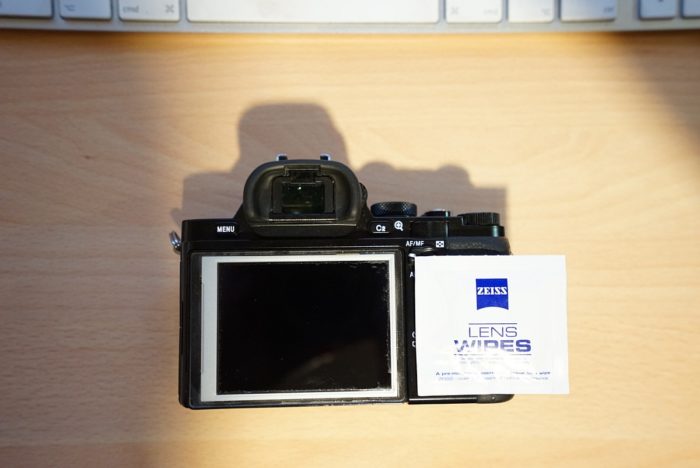 I checked and re-checked asking if it was really doable, and filled myself with courage and went ahead. As you can see by the images, the screen protector is fully removable, just like it used to happen with the previous Sony Cameras. I have no idea why this is not disclosed by Sony, and some people were actually advised by Sony to wipe their screens with lens wipes or to send the camera for repair! You need to apply a scary amount of strength while trying to remove the protector, and make sure you are properly grabbing the LCD with your other hand, to avoid damaging it. As you can see in the images there was a lot of residue accumulated below the built-in screen protector, and I had to spend a bit of time using Zeiss wipes to remove it, including glue residues in the LCD margins. There is still a bit more to clean, but at least I've finally solved it.
This was a nerve wrecking experience but all ended up well. I definitely think this should be shared with the Sony Community!
Cheers!
José Ramos
http://www.joseramos.com
http://www.facebook.com/joseramosphotography
http://www.instagram.com/joseramosphotography