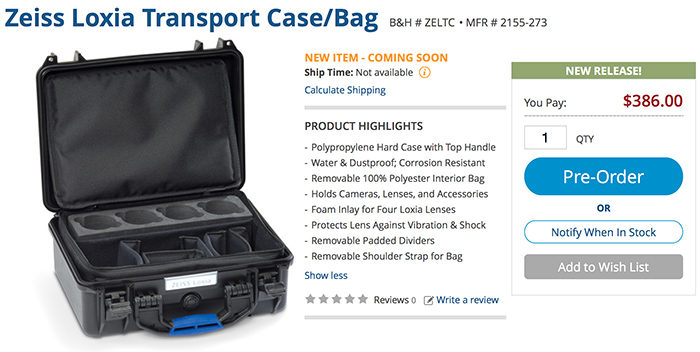 Zeiss announced a new special case for Loxia lenses. You can preorder it now for $386 on BHphoto (Click here). SAR reader Tanner made an interetsing observation:
More deduction that rumor, but B&H has an interesting new case for the Loxia lenses in stock.  Notice there are slots for 4 lenses.  Currently there are only 3 lenses in the series.  That does confirm that a new 4th lens with the same small outer diameter as the first 3 lenses is on the way!  And probably sooner rather than later, otherwise they'd release a 3 slot case and sell a bigger case later.
P.S.: BHphoto is also offering full case with lens bundles (Check out here).