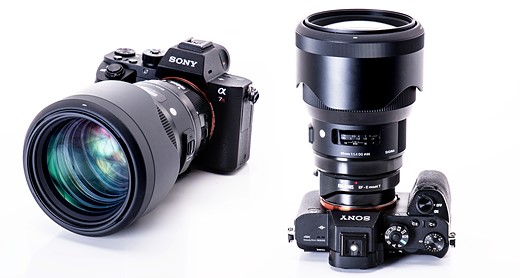 Dpreview tested the new Sigma 85mm ART lens and compared it with the Sony 85mm GM:
The Sigma beat out the Sony in nearly every category. Sharpness, vignetting, distortion and the handling of lateral CA (though not LoCA, in harsh lighting situations, wide open) all went to the Sigma. It simply outperformed the Sony across the board. In terms of lens character the Sigma does an excellent job in subject isolation and overall bokeh presentation, but so does the Sony. In fact, it's really difficult to see any major differences in this respect.
The Sony's advantages lies in the more compact and weathersealed construction.
And actually that's good news for us. Because Sigma will DEFINITELY launch their first FE lenses soon! And if they can keep that level of quality in a more compact body…well I am sure we will buy them all!
Sigma 85mm ART comes in Nikon/Canon mount at Amazon, B&H, Adorama, eBay.
It can be used on E-mount cameras with the excellent Sigma MC-11 adapter here: Amazon, B&H, Adorama, eBay.
Sony 85mm GM at Amazon, B&H, Adorama, eBay.