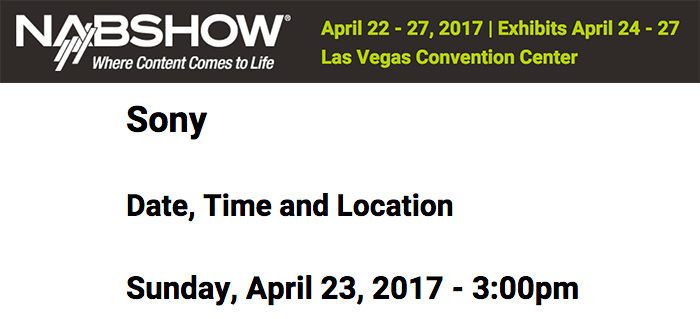 As a reminder: We have three upcoming Sony events where we might see some new Sony products:
April 20: Sony will have the Awards ceremony in London on April 20, 2017
Only once did Sony announce a new camera on that event. It was three years ago for the Sony A77II. So far only one source heard that there might be "something big". But while the source shared good info in the past that "something big" really doesn't tell us anything yet.
April 23: Sony press conference at 3pm Las Vegas time (Nab show)
Yes, this is an event were Sony will definitely announce new products. Camcorders for sure. But will there be a new A7sIII? Three years ago Sony did indeed announce the A7s at NAB.
June: It's a classic month for RX and E-mount announcements. The A7rII was announced in June.
Mark those dates and be sure to keep following SAR!