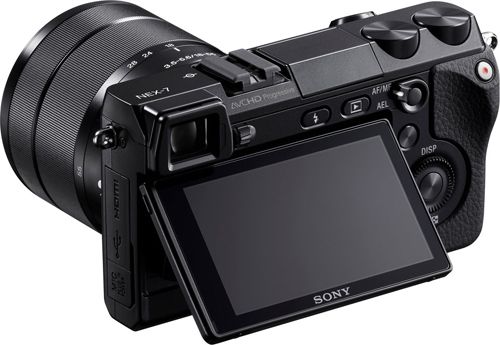 There is a new article at Luminous Landscape at their NEX-7 rolling review (Click here). They talk about the Creative Styles, EVF and Live View Display. First they show you a "trick" to control the contrast of the EVF (because in bright light the EVF contrast can be too high). And they also found a small bug related to histogram feature. I hope Sony will fix that minor issue with the new firmware. There is another small NEX-7 review at karaatanasov (Click here): "I had never seen so much details from an APS-C. Colors are astonishing. It seems the Dynamic Range in RAW is amazing too (I do not have RAW software.). Again on colors this is the first Sony camera to remenice of the Minolta days"
As you have read yesterday the NEX-7 is now shipping at Sonystore in USA. It should be available by mid January in Europe and Asia. Check these search links if the stores are accepting preorders: Amazon.fr, eBay.fr.
Cameralabs (Click here) just posted the full NEX-5n review: "Sony has pulled it off and produced one of the most compelling mirrorless ILC models on the market and one we have no hesitation in granting our Highly recommended award.".
Techradar (Click here) published a full A65 review: "The Alpha 65 is very well-specified in comparison to its rivals, matching or exceeding the competition's feature-sets in many respects. It's pricier, but we feel the impressive stack of high-end features that this camera has to offer more than outweigh its cost".
In Stock status check:
A77 at Amazon.fr, eBay.fr
A65 at Amazon.fr, eBay.fr.
Sony NEX-7 Amazon.fr, eBay.fr.
Sony NEX-5n Amazon.fr, eBay.fr.
Zeiss 24mm f/1.8 Amazon.fr, eBay.fr.
Sony 50mm f/1.8 Amazon.fr, eBay.fr.
Sony 55-210mm Amazon.fr, eBay.fr.
NEX-5n viewfinder Amazon.fr, eBay.fr.