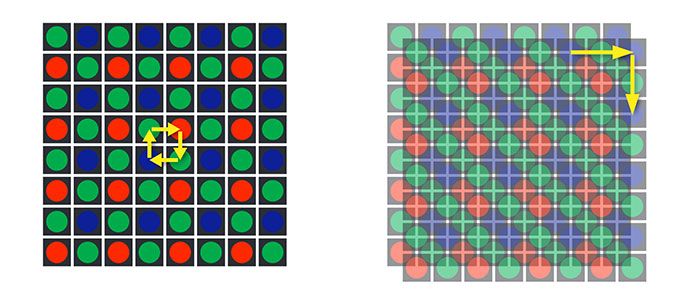 Now that we now Sony will use the 5 axis system on future E-Mount camera it's interesting to read what has been reported on MirrorlessRumors. Olympus will launch a new E-M5II camera in February. And by shifting the sensor with the stabilization system it "can shoot up to 40 Megapixel by shifting the sensor (in up to 8 frames of single shots)".
What you usually do when shooting HDR (combine multiple images at different exposures) you do with the Resolution (combine multiple images at different shifted sensor locations).
Of course this works fine when shooting still objects. Must be a bit of a mess on fast-moving stuff. But it's interesting that the on sensor stabilization could also bring us that kind of "unexpected" benefit!