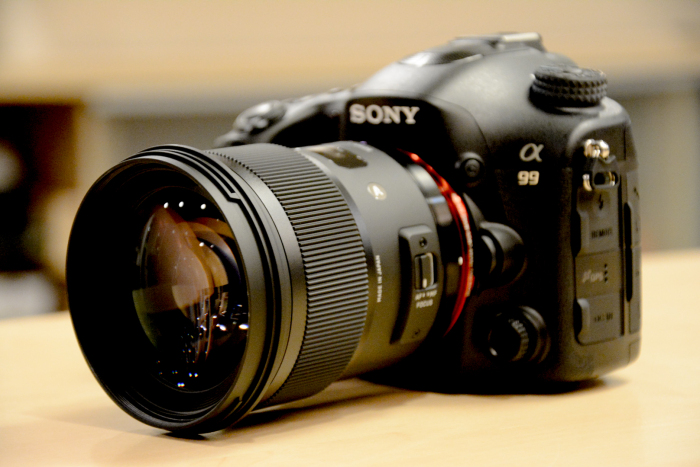 I have to confess the A-mount Sony A99 DSLR looks a lot more sexier than the current A7 E-mount cameras! Fotohanskeuzekamp sent me this very first pictures of the new Sigma 50mm f/1.4 ART lens which is now in Stock after more than a year of waiting:
In USA via Amazon (Click here), BHphoto (Click here) and CameraLand (Click here).
In Europe at FotoHansKeuzekamp (Click here), Technikdirekt (Click here), Wex UK (Click here), Wex DE (Click here).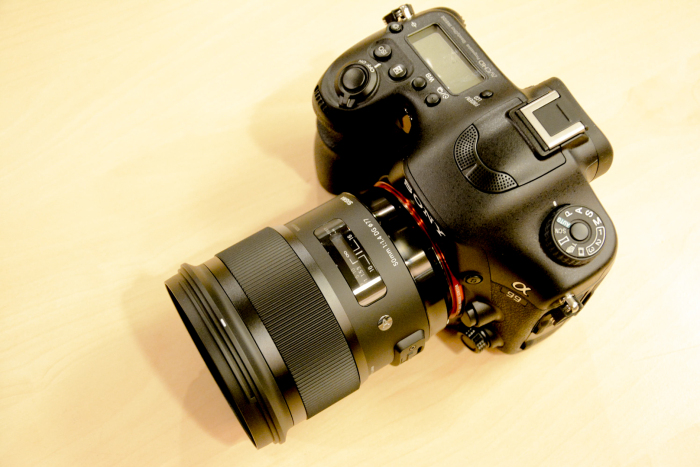 The lens is an absolute bargain if you consider it's a hari close to the Zeiss Outs which costs 4 times as much. Read the reviews at 3DKraft, Photozone, CameraLabs or DxOmark.