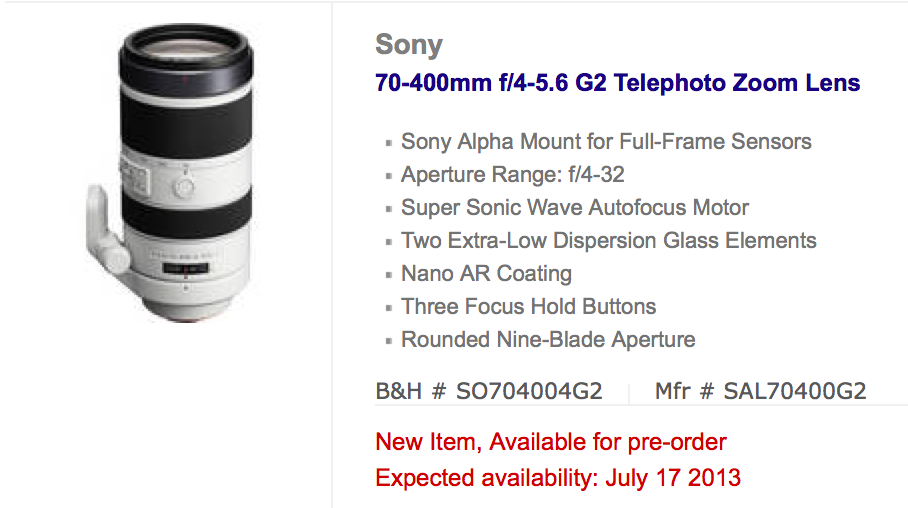 DPreview (Click here) posted the comparison between the Nikon AF-S Nikkor 80-400mm f/4.5-5.6G ED VR vs Sony 70-400mm F4-5.6 G SSM II: "On DX/APS-C format, the Sony compares very favourably to the Nikon. The former is a touch sharper wide open at the short end, but the Sony pulls well ahead for sharpness at 400mm F5.6. In other respects the two lenses run pretty well neck-and-neck."
Ken Rockwell keeps testing Sony stuff. He just posted the 28-75mm review (CLick here) and the 50mm f/2.8 review (Click here).
Sony 70-400mm preorders at Amazon (Click here), Adorama (Click here), BHphoto (Click here) and SonyStore USA (via ACDeals).