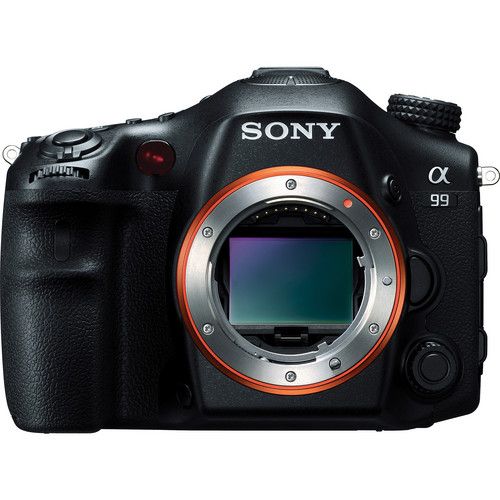 Photography Blog reviewed the Sony A99 (price & specs). Beside confirming that the image quality is excellent, the 24.3 full-frame camera gets more positive points. In the conclusion they write:
The Sony A99 combines virtually all of the company's latest cutting-edge camera technologies with an excellent full-frame sensor and a proven body design to create a realistic rival to the likes of the Nikon D800 and Canon EOS 5D Mark III. Traditionalists may not appreciate the electronic viewfinder or more limited range of lenses, but there's lots to like if you can get over that particular preconception (including the excellent EVF itself).The A99 is perhaps the most well-appointed full-frame DSLR on the market. A magnesium-alloy body with weather-sealed controls, two control dials, fast 6fps burst mode, a clever 3-way swiveling LCD screen, useful top LCD panel, innovative dual AF system, focus peaking, flash sync socket, uncompressed HDMI output, built-in GPS and an optional vertical grip. The only missing feature that we can think of is Wi-Fi connectivity, something that only the recent Canon EOS 6D offers out of the box.
Surprised? I am not!
Check the final ratings (out of 5):
Design 4.5
Features 5
Ease-of-use 4.5
Image Quality 4.5
Value for money 4.5
Sony A99 price check: Amazon, B&H, Adorama, eBay
[via Photography Blog]