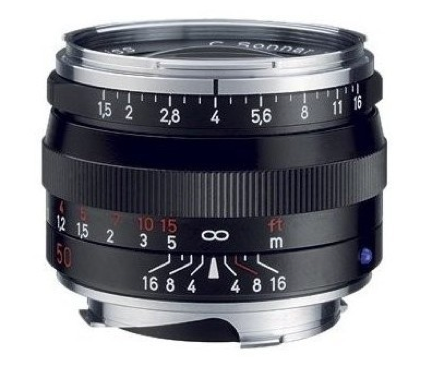 Our reader Björn Utpott just sent me the link to his latest 50mm lens comparison (Click here to read it). The big question is: Is the new 50mm lens for NEX better than the "older" Zeiss ZM 50mm f/1.4 lens? The answer is pretty easy, the lenses have been designed for completely different kind if use. The Sonnar ZM has a more old creamy look with sharp center and less sharper borders. The new Sony 50mm is sharp through all the frame.
—
Sony 50mm f/1.8 for NEX at
Australia: Sony.au, Digitalrev, Amazon, Adorama, B&H, eBay.au
Austria: Amazon.at, Sony.at, eBay.at
Belgium: Sony.be, eBay.be
Canada: Sony.ca, B&H, Adorama, eBay.ca
China: Amazon.cn, Digitalrev, eBay
Denmark: Sony.dk, eBay
Finland: Sony.fi, eBay
France: Sony.fr, Amazon.fr, eBay.fr
Germany: Amazon.de, Sony.de, eBay.de
Hong Kong: Amazon, Digitalrev, B&H, Adorama, eBay
Ireland: Sony.ie, Amazon.uk, eBay.ie
Italy: Sony.it, Amazon.it, eBay.it
Japan: Amazon.jp, Rakuten, eBay
Netherlands: Sony.nl, eBay.nl
Norway: Sony.no, eBay
Poland: Sony.pl, Redcoon.pl, eBay
Singapore: Digitalrev, B&H, eBay
Spain: Sony.es, Amazon.es, Redcoon.es, eBay
Sweden: Sony.se, eBay
Switzerland: Sony.ch, Amazon.de, eBay.ch
United Kingdom: Amazon.co.uk, Warehouseexpress, eBay UK
USA: Amazon, B&H, Adorama, eBay

.
Zeiss ZM Sonnar f/1.5 links at
Amazon
,
B&H
,
Adorama
,
eBay
M to NEX mount adapter on
eBay