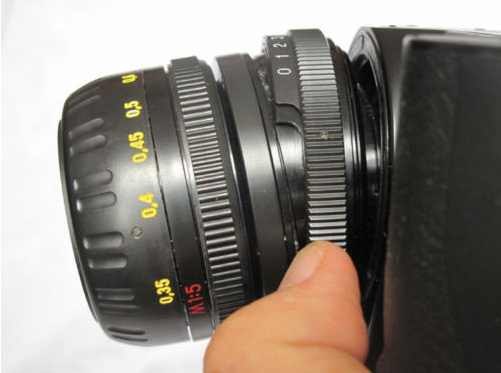 Sony NEX owners that are looking for a tilt lenses usually do consider to buy the Lensbaby composer which costs $344. But one of our readers (thanks Matt!) found an interesting and much cheaper lens on eBay. The lens pictures on top is the multicoated Tilt Zenitar 50mm brand new lens, manufactured in 2011 in Russia and modified with tilt mechanism in Ukraine. It has the same design as the famous Hartblei lenses. It can tilt at plus/minus from 0 up to 8 degrees.
If you want to read more about the lens and the price an american reseller has them in Stock on eBay (Click here).
UPDATE: Another reader sent me a link to the Kipon Tilt adapter for NEX on eBay (Click here).