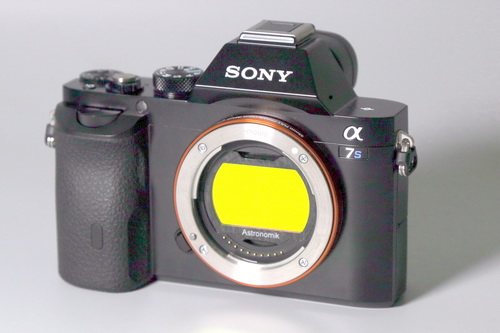 Astronomik released clip in filter options for the first generation of Sony A7 bodies. This is how the Astronomik CLS filter works:
The CLS blocks all unwanted artifical light pollution and natural airglow and gives you a dark background in your images. When using this filter you may expose much longer than without, so you will be able to pick much fainter structures and objects. The filter is designed in such a way that all objects are given in their natural colors. -They would look the same if your human eye would be much more sensitive!
The CLS is the fist choice for any applications like Night-scape photography and Time Lapse movies!

The CLS-CCD filyter has built-in IR-blocker.
Full info at  astronomik.com/en/clip-filter/clip-filter-fur-sony-alpha-7r-7s.html