[shoplink 16589 ebay]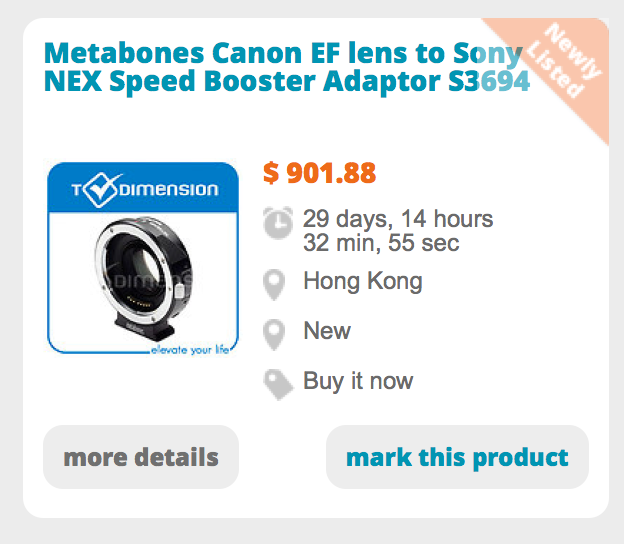 [/shoplink]
For the first time the EF to E-mount Speed Booster adapter is in Stock on [shoplink 16589 ebay]eBay (via Hong Kong)[/shoplink]. Soon the adapter will be available in US and EU stores too. Save this search on Slidoo to get notified when it will. You can also preorder the adapter at Metabones directly.
And the super Sigma double NEX lens deal is back in Stock at BHphoto (Click here).
More deals: Keep in mind that soon the $100 saving on the NEX-7 will be over (grab it here at Amazon). And two new RX100 for $595 are in Stock via top rated seller [shoplink 16592 ebay]Aztecx California (Click here)[/shoplink].