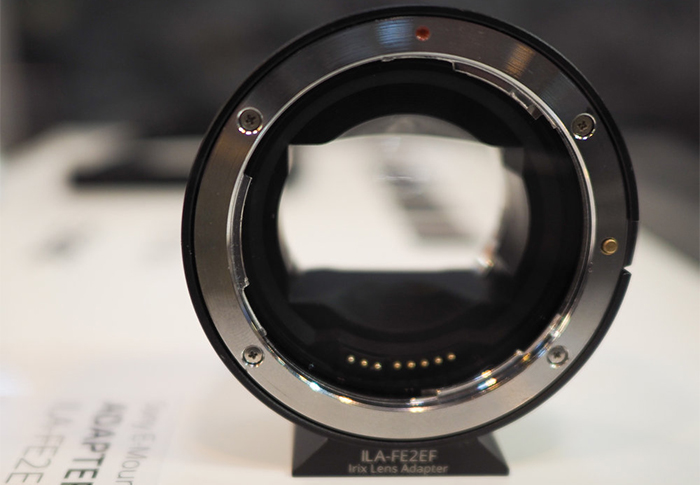 This is the first image of the new IRIX Canon EF to Sony E-mount autofocus adapter. ePhotozine spotted the adapter first and writes:
Irix are also also showing the new Irix ILA-FE2EF Sony E-Mount Adapter, which is "coming soon". The ILA-FE2EF is designed to let you used Canon EF mount lenses, such as the Irix 11mm f/4 and Irix 15mm f/2.4, on Sony E-Mount cameras. Pricing and availability is not yet known.
So it sounds like the adapter is optimized to work with IRIX lenses first. Other Canon EF lens might work less…"effectively". This sounds a lot similar to how the Sigma MC-11 adapter works.
You can find IRIX lenses at Amazon US, Adorama, Amazon DE and Amazon UK.