Good news: New 16-35mm GM lens will ship from August 3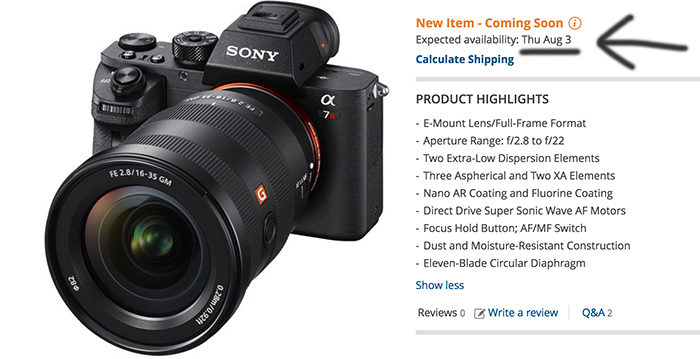 Some good news: The new 16-35mm GM lens will ship nearly one month earlier than previously expected. According to both Bhphoto and Adorama the lens shipment will now start on August 3 (Instead of August 27).
16-35mm preorder links at [shopcountry 60653].
The new 100-400mm GM lens is expected to ship out next week at [shopcountry 60638].
–
Thanks Charlie!