High Megapixel rumor war update (Canon coming soon?)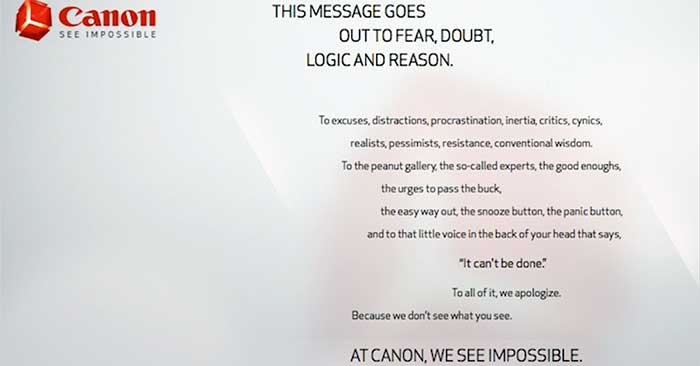 Sony's close to 50 megapixel camera is likely to come in very early 2015. But before that Canon could launch their 50 Megapixel camera this week already! At least their teaser promises a lot. I am yet not into Canon rumors so I don't know if the camera is really coming in these days already. Knowing Canon they could also make a big advertsising…for nothing really exciting. Anyway, if this is the High Megapixel camera I will be certainly happy. It will force Sony to price their new cameras in a competitive way.
More info at MirrorlessRumors.com.