Huge! New Metabones Canon to NEX adapter with electronic aperture control!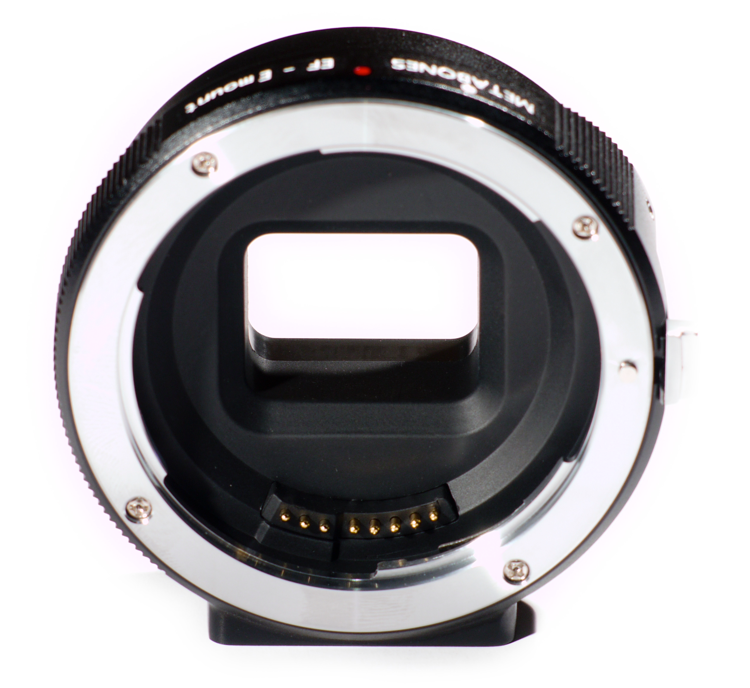 Now that is a small news that could turn out to be very important! I know of many Canon users that are tempted to join the NEX system. Canurus (Click here) announced a super Canon C-mount to E-mount adapter that will make their choice much easier :) This isn't just one of those cheap manual only adapters you usually found [shoplink 11174 ebay]here on eBay[/shoplink]. It has electronic aperture control! And Canon lenses with Image Stabilization will also work on your NEX! More info:
True electronic integration of aperture diaphragm – let camera automatically choose aperture in P or S exposure modes, or dial in yourself on the camera body in A or M modes.
Powered by camera body. No external power source required.
Wide open button (opposite of depth-of-field preview function) makes manual focusing easy.
Estimate launch date for the adapter is January 21st!
P.S.: The Sony NEX-5n is back in Stock in limited quantities via third party reselelrs on Amazon (Click here).