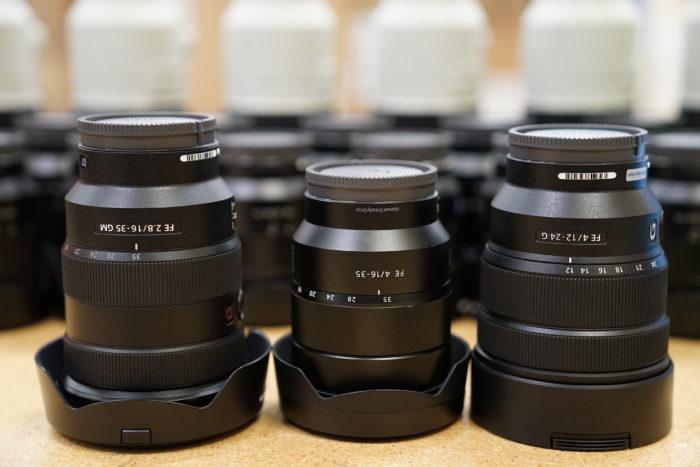 Lensrentals compared three Sony's Ultra Wides: the Sony 16-35mm f/4 ZA, 16-35mm f/2.8 GM & 12-24mm f/4 G. They liked all three lenses:
"I cannot stress enough that we're splitting hairs. These are all excellent lenses, and I would recommend them for different reasons to different people."
But it's the 16-35mm GM that really impressed them:
The Canon has been my go to since it came out, but I really believe that the Sony bests it. Sharpness? Check. Contrast? Check. Great color? Check. Check. Check. It checks all the boxes. It should go without saying at this point, but I expected greatness from this lens, and it delivered in spades in the images I got.
16-35mm GM at Amazon, B&H, Adorama, eBay
12-24mm FE lens at Amazon, B&H, Adorama, eBay
16-35mm Zeiss at Amazon, B&H, Adorama, eBay