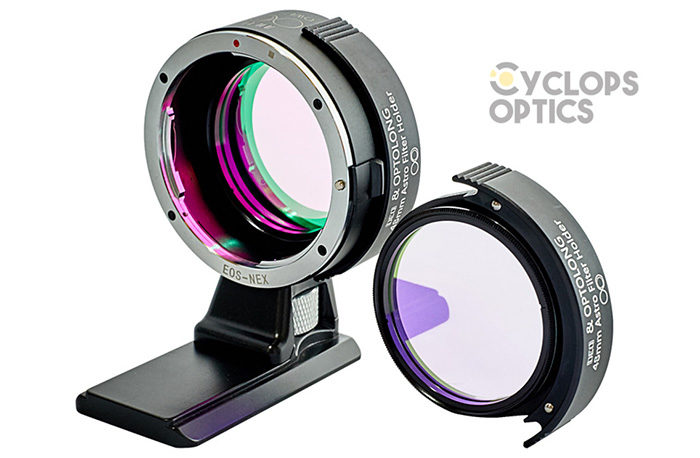 –
Press text:
Light Pollution Filters for Sony Users

Optolong and DEO have partnered to bring you an innovative solution to use light pollution filters on your Sony NEX and A7 series cameras.
The DEO adapter has two parts — Drop-in Filter Adapter and Lens Adapter.

The Drop-in Filter Adapter allows you to easily drop in either Optolong L-Pro or Optolong UHC filter into the adapter which sits behind the lens. This allows you to shoot with wide-angle lens without the limitation of front-mounted filters.
With the two filters included, you have the flexibility to use Optolong L-Pro for light to medium light polluted skies or Optolong UHC when the light pollution is strong.
The DEO Lens Adapter allows you to use Canon or Nikon lenses on your Sony cameras.