More details from the Financial Times article about the Sony mirrorless susccess story
I have now read the entire FT article (you have to subscribe to read it). And here are some key highlights:
During the Rio Olympics in 2016, the battle was mostly split between the DSLR cameras of Canon and Nikon. While official figures are not out yet, estimates for Tokyo 2020 range between 10 to 30 per cent for Sony's mirrorless cameras with a significant part of that likely taken from Nikon, according to photographers working in Olympic venues interviewed by the Financial Times.
"Sony is the outright frontrunner at the moment in mirrorless," Ichiro Michikoshi, analyst at market research group BCN, said.
Two photographers — one Czech, one British — who have attended the Games over many decades, predict that by the time the Olympics are held in Paris in 2024, a majority of professionals will be using mirrorless cameras.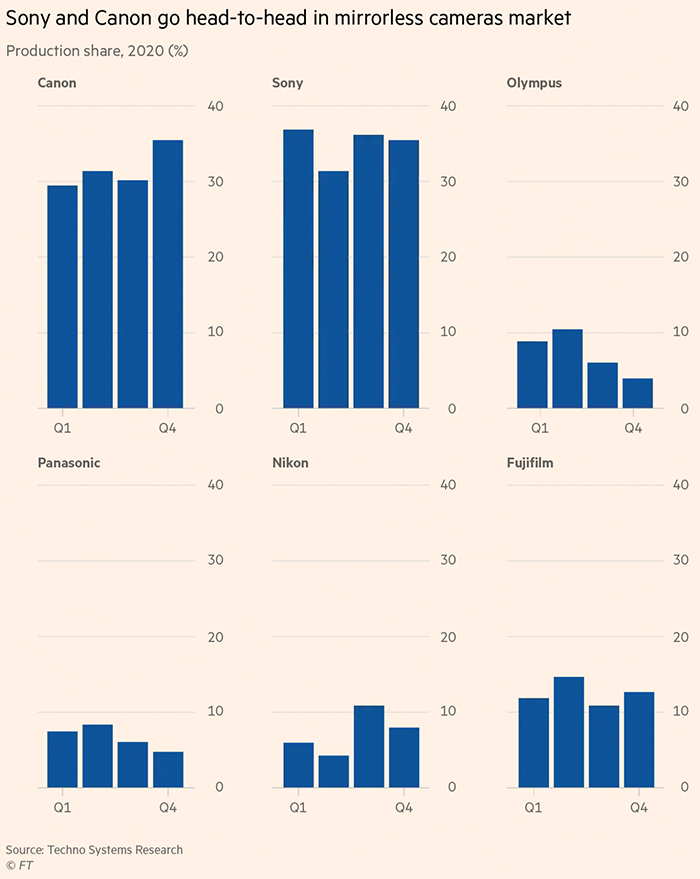 –
Thanks Tony!