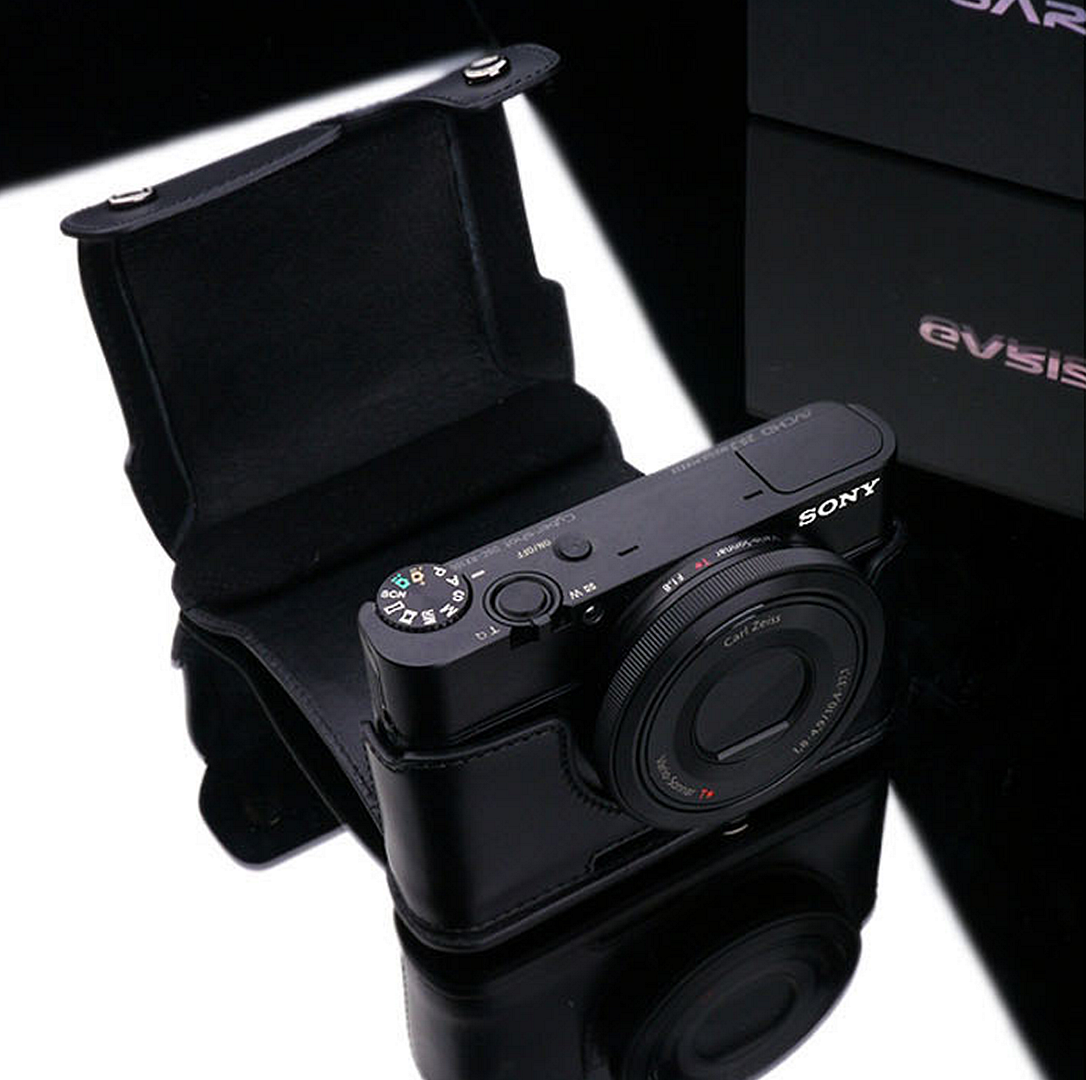 I guess quite many SAR readers own the superb little RX100 or not? The Korean company Gariz launched new leather stuff for it. By the way, it's all high quality Italian leather. So you get what you pay for!
Ever Ready Style Case W/ Gun Shot Strap on eBay in
Black (Click here)
and in
Brown (Click here)
. As usual it looks quite sexy!
All RX100 garix half leather cases, metal stickers, leatherette skins can be found here on Slidoo eBay.