New Luminar Neptune has artificial intelligence technology (Save $10 with SAR code)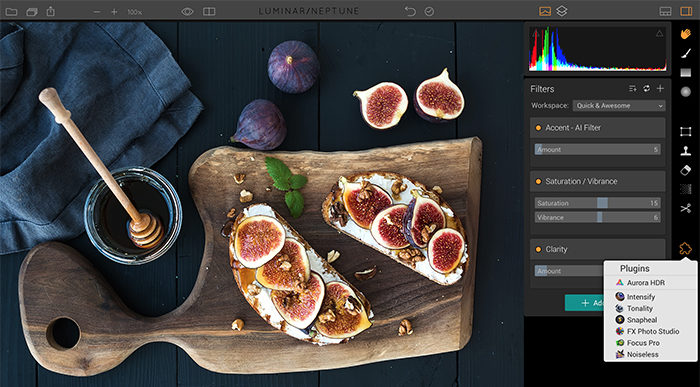 MacPhun announced the new Luminar Neptune software (Click here). You save $10 on it if you use the promo code "SAR" on checkout!
New feature highlights in Luminar Neptune:
Accent AI filter – Uses artificial intelligence to create stunning images with a single slider movement, tapping into the power of dozens of filters.
Quick & Awesome workspace – A workspace consisting of the Accent AI Filter, Saturation & Vibrance and Clarity filters. Perfect for achieving great results in a fun and easy way within seconds.
Plug-in integration with Creative Kit and Aurora HDR 2017 – Seamlessly access favorite features from Macphun's other photo editing tools.
Brush, Gradient and Radial Gradient tools – Dramatically faster performance yields smoother selective editing.
Vignette filter – Addition of Vignette Styles, Place Center and Pre- and Post-Crop modes delivers even more flexibility to this popular photo finishing tool.
Memory management – Increased overall performance for large files and 5+ simultaneous open images.
User Interface changes – Extensive improvements to in-app animation and mode transitions make for a more pleasing editing experience.
Crop tool update – Ability to specify custom crop sizes bring the ultimate usefulness to cropping.
Local history – Provision for reviewing separate history while in Transform, Denoise, Clone & Stamp modes helps optimize editing.