New Sony A7rII tests by Cinema5D, EosHD and more…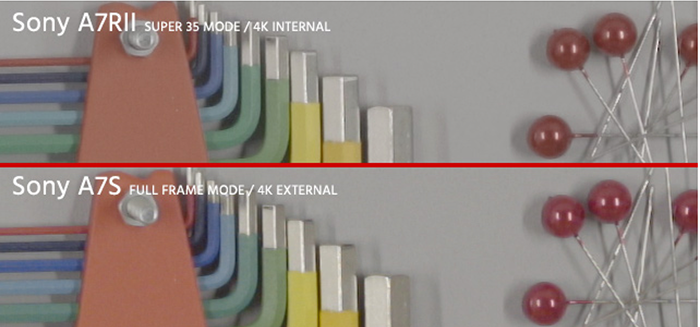 Image courtesy: Cinema5D
Cinema5D tested the video capability of the camera and writes:
We did test the dynamic range and found there's about 12.3 stops of dynamic range on the Sony A7RII. So that's very nice. The A7S does about 11.8 in 4K (with an external recorder) and the Sony FS7 goes up to 12.4 in our tests.
It is amazing though to see this kind of quality recorded internally in such a small camera body. And the A7S was recorded in ProRes, so the XAVC-S codec on the A7RII is certainly doing a god job here. Wow!

EosHD writes:
The 5 axis stabilised 42MP sensor appears at first glance to be a game changer. I have never known such a well balanced, high performance chip. It looks significantly less noisy at first glance than the Canon 5DS. I say Canon have a lot of catching up to do.
More A7rII tests:
First shots with sony a7RII – S-log2 – 35mm (Youtube).
Sony α7R II review – DAY 2: 4K VIDEO MODES, DYNAMIC RANGE AND PICTURE PROFILES TEST (Youtube).
Test shots by Matthias Walter on Flickr.
A7rII preorder list:
In USA: at Amazon, BHphoto, Adorama, SonyStore US, FocusCamera, Uniquephoto.
In Europe at Sony DE, UK, FR, IT, ES, NL, BE, CH, AT, SE, FI, NO, PT. Wex UK.
In Asia at Digitalrev, CameraPro.