New Sony "foveon" alike sensor patent.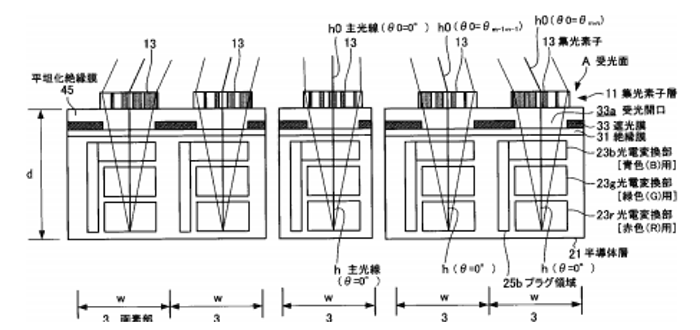 Egami spotted the next Japanese patent disclosing a Sony three layer sensor similar to Sigmas Foveon tech. It's now many years we such kind of patent and as far as I know Sony still is not ready to launch such a sensor yet. But I am pretty sure Foveon or similar multilayer sensors could come in future because they bring some inherent advantages like:
– Every pixel captures the full color info
– On paper multilayer sensor have bigger pixels compared to Bayer sensors (with both having the same resolution).
More info: Foveon X3 sensor (Source: Wikipedia)
P.S.: Sigma uses the Foveon (3 layer) 46 Megapixel sensor on ompact cameras like:
DP1 with 28mm lens at Amazon, BHphoto and of course on [shoplink 15083 ebay]eBay[/shoplink].
DP2 with 45mm lens at BHphoto and on [shoplink 15084 ebay]eBay[/shoplink].