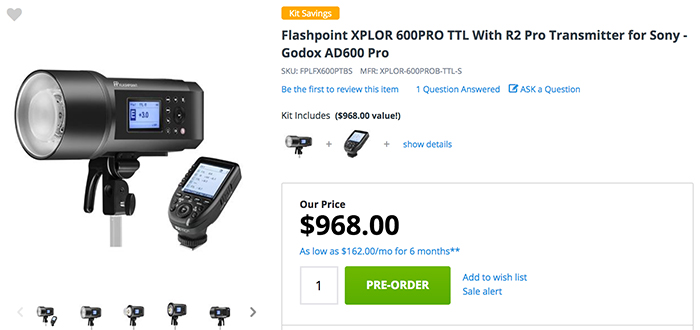 The new Flashpoint XPLOR 600PRO TTL With R2 Pro Transmitter for Sony has been announced and is available for preorder at Adorama (Click here).
New A7rIII accessories:
First2savvv Grip Vertical Shoot Hand Grip QR Quick Release L Plate at Amazon.
MegaGear leather case at Amazon.
Gariz leather case at Amazon.
David Busch A7rIII book on preorder at Amazon.