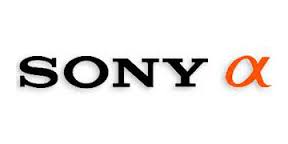 The only way to not miss rumors and news on SonyAlphaRumors.com is to subscribe our social news feed here:
RSS feed: https://www.sonyalpharumors.com/feed/
Facebook: https://www.facebook.com/sonyalpharumors
Twitter: https://twitter.com/SonyAlphaRumors
GooglePlus: https://plus.google.com/104216500156717934391/posts
Newsletter:
I would be happy if you join also because there are many sites reposting my content and while that's ok for me I would like you to get the news first here on the direct source :)
To those sites/bloggers who keep reposting news after reading them on SonyAlphaRumors. You are surely free to do so but I have a kind request:
– Please cite "found via SonyAlphaRumors.com". I do work to get these news. I would like to get a small credit for that work.
– Please do not write found via "SAR" because that is not the name of my site.
– If I post images from photographers I do that with permission of the author. Do not repost those images without their previous permission.
Thanks!