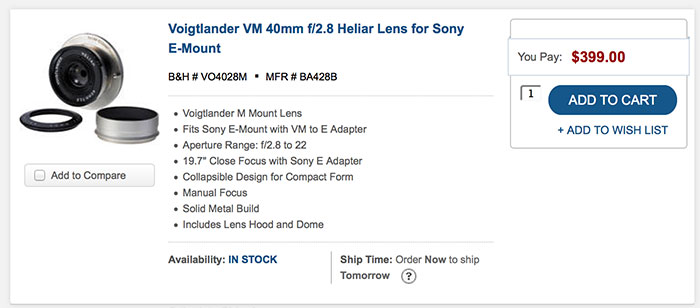 I know this is quite a "weird" lens. It's a 40mm Voigtlander M-mount that has to be used along the separate close focus E-mount adapter (you have to buy it separately although many stores offer them as a bundle). The lens has been designed to be used on E-mount cameras only! It works well on both FF and APS-C cameras. And it's now in Stock:
In USA at Adorama, BHphoto and eBay.
in Europe at Fotomundus.
In Hong Kong on eBay.
in Japan on eBay.