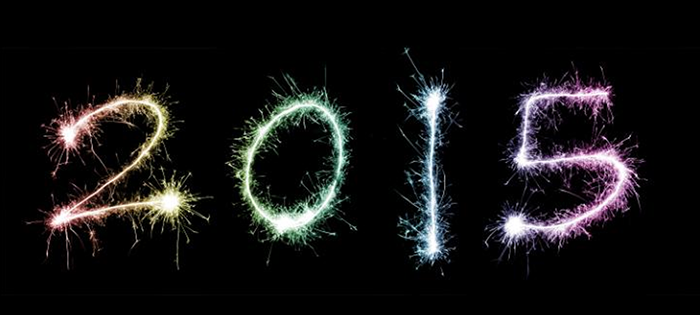 It has been a busy year. On a very personal level I can say I am genuinely very exhausted. Unlike many PRO level sites I am a hobby writer and have little journalistic skills. I also don't write or speak a very good english so it must have been quite a pain in the ass for you to read SAR sometimes :)
For once let me do a mistake and write to you in a more "personal" way.
Message to Sony:
I honestly don't know what you think about me. And I hope I didn't piss you off too much with my work :) But I really want to thank all engineers and managers working on the camera and lens development of the Alpha range. I know you are all working hard every day to figure out what should be done. And in times of economic crisis like that the pressure must be even higher. Maybe the day will come I will have the pleasure to meet you for real :)
Message to readers:
I feel so honored to have you here and at the same time I feel sorry for the times I disappoint you. It's hard to please you continuously with correct rumors and important news. It's hard to deliver the content that matters for you. Forgive me whenever I forgot to answer your comments or mails or if I have missed to link to your reviews or blog. And excuse mer for all the times I make typos, use wrong expressions or even worse…make technical/rumor mistakes. Probably if you would really know how much time I spend on SAR when I am dead tired you would understand me a bit better :)
Message to clarify my rumor work:
Over the years my rumor work changed quite a lot. Obviously Sony is making it harder to leak stuff. I also noticed that once trusted sources can get wrong info (therefore the wrong SR4-SR5 rumors) and also some incredible rumor from anonymous sources that I didn't post can be correct (like the A7s rumor I didn't post –and I got 2 months ahead of the announcement). So it's a continuous process of making mistakes and re-learning how to work better next time. I get often criticized by people and (other sites) when I happen to do mistakes but I also often noticed they do not credit me for the times my rumors are correct. Because that's the point. On SAR you can find rumors that happen to turn out true weeks or months after. So please judge all rumor sites by their success story and not only by their failures. And please never take SAR as a seriously source where rumors are facts. We love to discuss and speculate about future products but it only makes  sense and fun if you are aware that so many things can change in the future that even correct info I got can change in time!
Don't miss the 2015 rumors/news:
2015 is going to be as least as exciting as 2014 and hopefully with even more new stuff. This could be the year of the A99II and the very first "profesisonal" E-mount photocamera, the A9. And one thing we can certainly expect from Sony are…unexpected suprises! So please keep following SAR by subscribing here:
RSS feed: https://www.sonyalpharumors.com/feed/
Facebook: https://www.facebook.com/sonyalpharumors
Twitter: https://twitter.com/SonyAlphaRumors
GooglePlus: https://plus.google.com/104216500156717934391/posts
Correct rumor roundup:
Yep I did some big rumor mistakes in these year…just like any year before. But I remind you to take rumors up to SR3 as a very "weak" and non-solid info. While at Sr4 and Sr5 70-80% of the rumors can be correct. So here are a list of rumors that were correct and I posted EXCLUSIVELY and were not published by other sites before:
(SR4) The big rumor day summary: A7II and 70-300mm to be announced within days! A9 coming early 2015.
(SR5) Full Zeiss 16-35mm FE lens MTF and design graph.
(SR5) 28-135mm FE powerzoom lens specs.
(SR5) No other new camera from Sony at Photokina! (SR5) New generation sensor and camera(s) release in January!
(SR3) Is there a 90mm FE macro lens coming too?
(SR5) New Zeiss Otus 85mm pics and design info. It's going to be the best FF lens of the world!
(SR4) Three more FE lenses to be announced but not(!) released or shown at Photokina.
(SR5) Images of the QX30 camera-lens.
(SR5) New leak of the QX1(20MP sensor) and new E-mount lenses (Zeiss 16-35mm costs 1350 Euro).
(SR5) Definitely a new E-mount 4K video camera to be announced at Photokina!
(SR5) First pictures of the ILCE-QX1 E-mount camera!
(SR5) UPDATED: ILCE-QX1 will cost €300 (€450 with 16-50mm lens). It is almost the same size as the QX100.
(SR5) New image of the Zeiss Loxia 35mm lens. Announcement on September 1-2.
(SR5) First image of the new Zeiss Loxia 50mm f/2.0 Planar lens!
(SR5) First Zeiss Loxia will be a 35mm f/2.0 and 50mm f/2.0 lens.
(SR3) New Pro Cinema camera to come from Sony?
(SR5) Zeiss will soon announce the new "Loxia" lens line for Sony Full Frame E-mount!
(SR4) Samyang rumored to launch a new cheap and high quality 50mm t/1.5 lens for mirrorless systems.
(SR5) Huge Zeiss announcement coming soon! E-mount owners will love it :)
(SR5) QX30, ILCE-QX1 to be announced on September 3. Likely one more Sony announcement after that.
(SR5) It's coming: First curved sensor will be used by the Sony KW1 compact!
(SR5) Trusted sources about Sony at Photokina: Focus will be on lenses and not so on cameras!
(SR5) First image leak shows the new A5100. Coming on August 19.
(SR4) Trusted source A99 and A58 will remain for sale for a longer time.
(SR4) Zeiss Wide angle zoom to be released in late August/early September.
(SR3) New QX camera with 30x zoom coming?
(SR5) There is no plan to make an FZ mount DLSR looking 4K camera yet.
(SR5) Sony RX100M3 specs! Records in XAVC S format just like the A7s!
(SR5) Early Sony A77MII specs!
(SR4) Sony RX100M3 is coming now with popup viewfinder and new fast lens!
(SR5) A77II is only a nice incremental update (don't expect any revolution on this camera yet).
(SR3) 14 FE lenses within 2014. Including the new manual Zeiss lenses.
(SR5) Full Frame Mitakon 50mm f/0.95 lens to be unveiled on April 20. Costs $799!
(SR5) Sony A7s will shoot 4k video! Live announcement at 2pm Las Vegas time on Sunday!
(SR4) HOT: Sony A7s to be unveiled on Sunday?
(SR5) name of the A77 successor is "A77II". In Store this Summer.
(SR2) Are these the next FE lenses? 16-35mm, 35mm f/1.4 and 90mm macro.
(SR5) Trusted sources: No A7000 APS-C E-mount coming in 2014. Main focus on FE from now on!
(SR5) Some more A6000 tidbits. Has Bionz X processor and "improved" RGB filter
(SR5) New A6000 has fastest AF of all E-mount cameras.
(SR5) A6000 is the only system camera to be announced at CP+. A79 coming soon!
(SR5) Sony APS-C E-mount announcement on February 12!
(SR4) A77 successor price set at 1.200 Euro.
(SR5) NEX-6/7 successor to cost 800 Euro. Shipping in April.
(SR4) Sony A77 successor to ship in June! No A65 successor coming.
Wish You a Happy New Year! :)
Andrea