Pentax K7 vs. Sony A700 and other comparisons.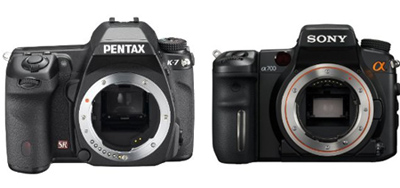 As we learned few days ago Cgerrard is finishing his latest Sony articles before to stop to work on AlphaMountWorld. He just posted a Pentax K7
vs Sony A700
comparison. Read the 4-page long review at http://www.alphamountworld.com/photography-articles/pentax-k7-vs-sony-a700-comparison
Another comparison is available at artaphot.ch. They compare the A500 vs A700 vs A900 vs Dynax 7D.