Sigma CEO Kazuto Yamaki confirms their new FE lenses will have brand new optical designs!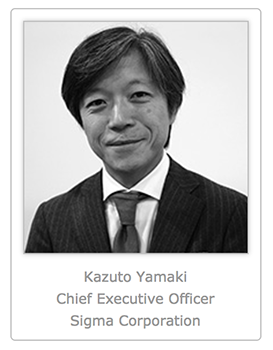 .
Imaging Resource just published the full interview with Sigma CEO Kazuto Yamaki. And there is good news folks: He confirmed that their FE lenses are newly designed from scratch and not some current [shoplink 57129]Sigma DSLR lens[/shoplink] recycled as E-mount. This means the lens will be optimized for Sony High Resolution cameras and possibly smaller than their DSLR lenses :)
Here is what he exactly said about that:
It's possible to make the native E-mount [lens] using the existing glass, but all of our existing lens is not designed for mirrorless. So when you're designing [a new lens], you can't easily take an existing lens design [from another mount] and put a little bit deeper mount on it, so that it's at the right distance for the Sony flange-back distance.
I really can't wait the day they will launch ART lenses for the FF E-mount! Check out their ART lenses at: [shopcountry 57129]. It's all High Quality Glad for a relatively affordable price.
A while ago we asked our readers which lens Sigma should make first:

Loading ...