Sony 70-200mm f/2.8 GM II Lens preorders now open in the USA!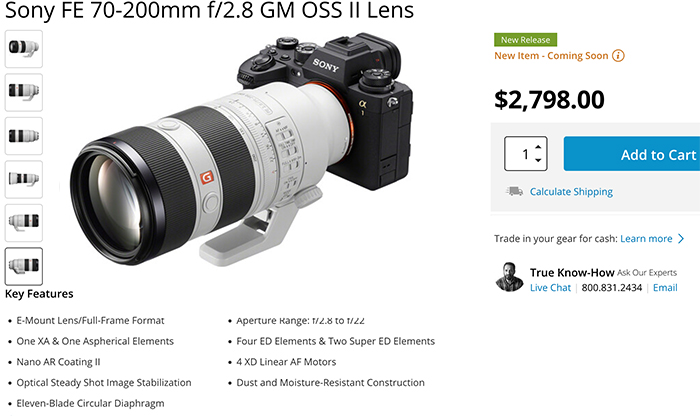 Preorders:
Sony 70-200mm GM II Lens at BHphoto, Amazon, Adorama. BuyDig. FocusCamera.
In Europe at FotoKoch DE, Calumet DE, WexUK, ParkUK.
The lens will ship out starting from December 16th as mentioned at Amazon USA:

All the reviews I checked out so far make it clear that this is an extraordinary lens. The "II" suffix" may mislead you to believe this is a smaller update. But it is not. It's an entirely different class compared ot the predecessor. Here are a few feedbacks:
Lenstip reviewed this lens and wrote that this lens deserves a "round of applause".
ThePhoBlographer wrote that lens is "really fantastic".
PetaPixel writes "top-end performance to keep pace with the newest cameras".
Imaging Resource writes "fantastic upgrade to an already excellent zoom lens".
CameraLabs says this is "the best overall on the market" (when it comes to 70-200mm lenses.
Amateur Photographer writes: "simply performs exceptionally well"
There is no doubt this lens is a winner and will work fine on my future 102MP A7RV…LOL :)
UPDATE: Dpreview just posted a closer look article.