Sony A7rV reviews by Amateur Photographer and Imaging Resource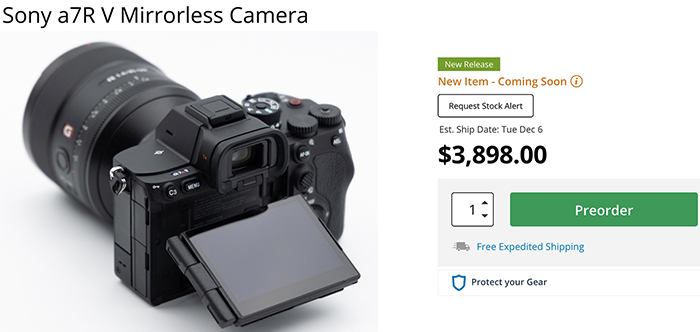 Amateur Photographer concluded:
Overall, if your needs are tilted more towards image quality than outright speed, it's difficult to argue against the Sony Alpha 7R V being the best full-frame stills camera available. However, it's undeniably very expensive, commanding a serious premium over the likes of the Sony A7R IV and Nikon Z 7II. Likewise, if you're not ideologically wedded to full-frame, you can get a significant fraction of the capability at a much lower price from the Fujifilm X-H2 or X-T5. But if you can justify the A7R V's price, you'll be blown away by just how good it is.
Imaging Resource concluded:
If I stop knocking the A7R V for what it isn't and instead focus on what it is, then it's clear to see that it's an excellent camera. The Sony A7R V is not quite the versatile do-it-all beast that the Sony A1 is, but it's a lot more useful across a wider range of situations than its predecessor.
Sony A7rV store links:
In US at BHphoto, Amazon, Adorama, FocusCamera, BeachCamera, Buydig.
In EU at Fotokoch, Amazon EU, FotoErhardt, Calumet DE, WexUK. ParkCameras UK.
In Australia at CameraPro, Camerahouse, Sony.