Sony A7sIII review by Engadget: "The best mirrorless camera for video, and almost everything else"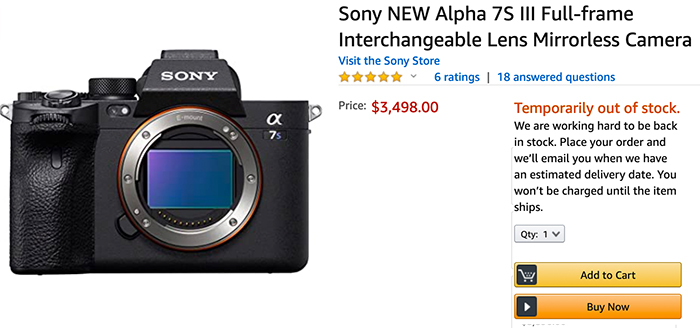 Sony A7sIII preorder at Adorama. BHphoto. Amazon. FocusCamera. Fotokoch. Calumet DE. WexUK. Park UK.
David Pardue from Engadget tested the A7SIII and concluded:
I can't find many faults with this camera. Sony has addressed nearly every complaint I've ever had about previous A7-series cameras, but it didn't just stop there. It also improved autofocus and other features that I already liked, keeping the A7S III far ahead of rivals.

Its limitations are down to the high $3,500 price tag and low-resolution sensor, which rules out the A7S III for landscape and other types of high-detail photography. If you need that, get Sony's similarly priced A7R IV with a category-leading 61 megapixels.

If budget is an issue and you need an all around hybrid camera, check out the Canon R6, Panasonic S5 or Sony's own A7 III, all between $2,000 and $2,500. However, if you're into video or low-light photography and have the budget, I'd highly recommend the A7S III. Feature for feature, it's simply the best camera I've ever tested.