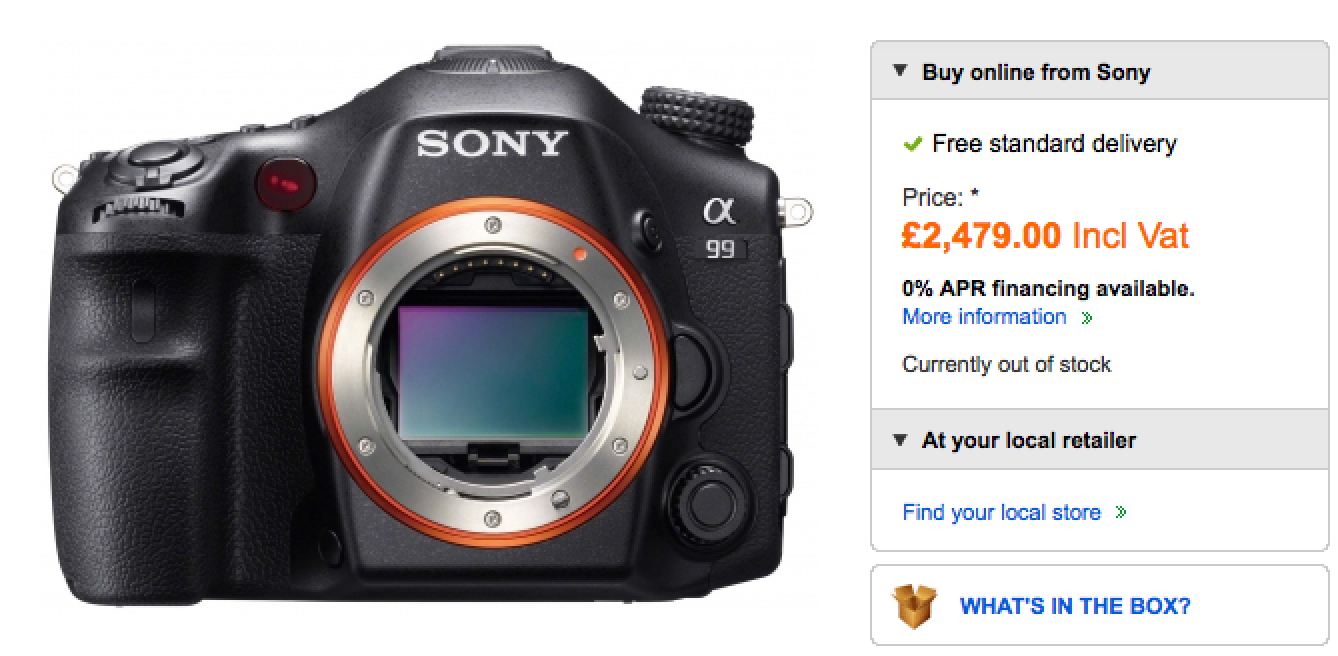 [/shoplink]
You can now find first A99 camera for sale on [shoplink 14165 ebay]eBay (Click here)[/shoplink]. And to be more precise four are now for sale on [shoplink 14934 ebay]Cameracenter eBay UK (Click here)[/shoplink]. And first SAR and Dyxum readers are receiving their preorders from the European Sony store. Click on the country id to visit the A99 page: Sonystore DE–UK–FR–IT–ES–NL–SE–FI–CH. Our US readers will probably get the camera soon too. According ot BHphoto (Click here) the camera will ship from tomorrow!
And here are some more new tidbits about the new Sony cameras:
The Chinese website ZOL (translation here) posted a 14 page long A99 review.
A new wedding vidoe also shot on the A99 (vimeo).
A dutch NEX-6 preview on youtube.
NEX-5R test on Mobile01.