Sony Announces 4K Camcorder At CES 2013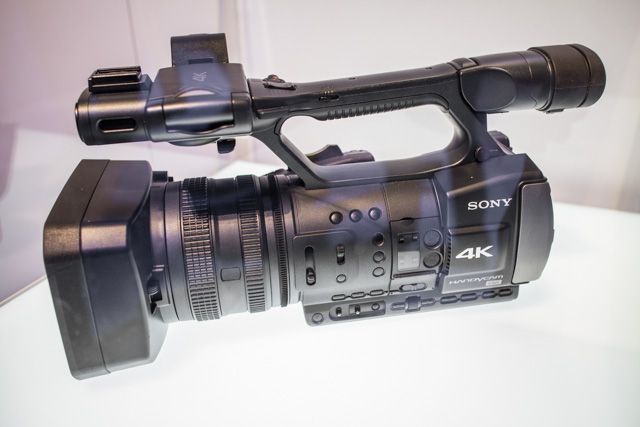 At CES 2013 Sony unveiled a 4K camcorder. Sony calls it a consumer model, but it definitely looks more like a prosumer piece of gear. The guys at photographybay had a close look on the 4K handycam, they write:
The 4K concept camera features an XAVC badge, which is Sony's new codec introduced last year. As Sony puts it, "the primary objective in adopting the XAVC format is to develop a family of professional production tools that can economically handle High-Frame-Rate (HFR) HD and 4K imaging formats." The maximum capability of the XAVC codec allows for 4K video at 60p and 4:4:4 12-bit at 960Mbps bit rate. Of course, it's likely a consumer-grade 4K camera would be substantially lower than the max that XAVC can deliver.
We have yet to learn more about this new camcorder, maybe NAB 2013 (in April) will bring some news. Check the post at photographybay for pics of the camcorder and more tidbits.