Sony announces the HVL-F43AM Flash and accessories for Alpha cameras.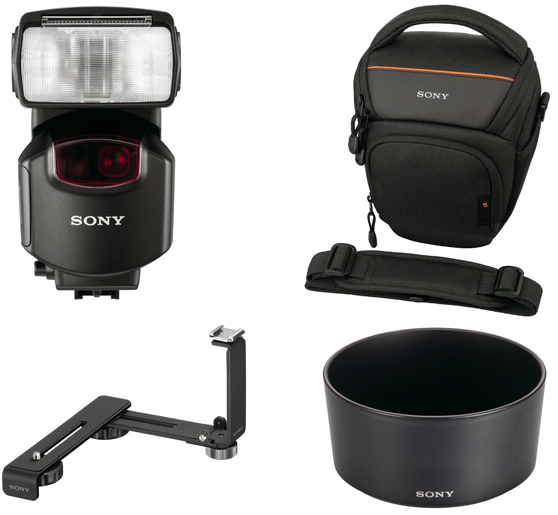 Sony just announced new Sony Alpha Camera Accessories:
HVL-F43AM external flash with GN43, Quick Shift Bounce adjustment, wireless ratio control and dust/moisture resistant design. Price $350.
VCT-55LH bracket is versatile mounting bracket that offers space for mounting additional ISO cold shoe accessories. Price $50.
LCS-AMB soft carrying case protects A-mount camera and attached standard zoom lens while traveling. Price $50.
ALC-SH111 lens hood shades cameras from direct sunlight to prevent glare and lens flare. Price $20. UPDATE: The lens hood is made for the 35mm f/1.8 and the 85mm f/2.8 specifically (Thanks DYna for reminding us that).
P.S.: Direct links to the Sony 35mm f/1.8 at [shopcountry 6422] and the Sony 85mm f/2.8 at [shopcountry 5979].
You can read more at Sony.eu.
At least we have something new we can buy :)  I will go for the flash! And you?

Loading ...