Sony books highest Q1 profit since 2007. Also forecasts it will sell more cameras than expected!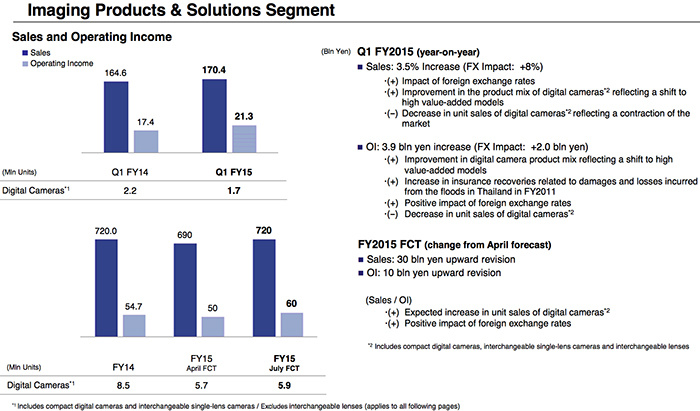 Sony is boldly black to black and booked the highest Q1 profit since 2007!  You can read the full new financial report here:
sony.net/SonyInfo/IR/library/er.html
. And there is also very good news on the digital camera business front: Sony revised the forecast and expects an "increase in unit sales of digital cameras". It's the first time since many years that I read that Sony expects to sell more "units"! The merit likely goes to the new RX, HX and E-mount cameras.