Sony confirms they "will never leave the APS-C market". Wants to be "number 2" on the interchangeable camera market.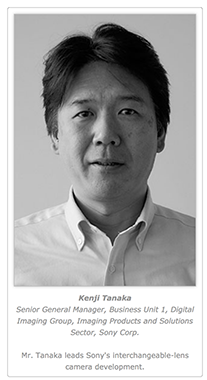 Imaging Resource had a Q&A session with Sony and here are some of the key info:
APS-C:
Sony's top executive for interchangeable-lens camera development said emphatically that Sony will never leave the APS-C market, and that we can expect continued development of that part of their product line going forward.

A6500:
Sony says that products like the A6500 are a critical part of their overall strategy, and that even pros are using them as second bodies.

Market share:
Sony has to grow by growing the overall market, not just by poaching market share from other players. Sony's goal is to use their ability to innovate to open up new possibilities for photographers.

Number two on the market:
Sony is planning to become number two on the interchangeable market by surpassing Nikon.

I hope this means we are going to see some APS-C E-mount glass soon (hugely needed!). And it will be a hard struggle for Sony to now take over the position number one from Canon. Will it happen any time soon?