Sony FE 70-200mm f/2.8 GM II review by Lenstip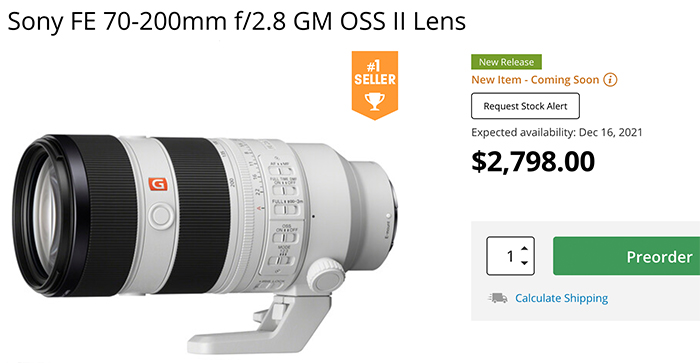 Preorders:
Sony 70-200mm GM II Lens at BHphoto, Amazon, Adorama. BuyDig. FocusCamera.
In Europe at FotoKoch DE, Calumet DE, WexUK, ParkUK.
Lenstip tested the new 70-200mm II lens and concluded:
Pros:
solid, shapely, lightweight, and weather-sealed casing,
sensational image quality in the frame centre,
excellent image quality on the edge of the APS-C sensor,
very good image quality on the edge of full frame,
sensible correction of longitudinal chromatic aberration,
negligible lateral chromatic aberration,
lack of problems with spherical aberration,
slight vignetting on the APS-C/DX sensor,
very good coma correction,
low astigmatism,
nice out-of-focus areas for a zoom lens,
silent, flash-quick, and accurate autofocus,
very efficient image stabilization.
Cons:
very weak performance against bright sources of light,
noticeable vignetting on full frame.
If only the Sony FE 70-200 mm f/2.8 OSS II didn't have that slip-up concerning the performance against bright light it would be really a perfect lens. There's also the vignetting problem mentioned in cons but in such a construction it would be very difficult to avoid it (of course providing you want your instrument to have sensible physical dimensions and weight). Anyway, it's hardly a tragedy, especially for mirrorless standards.