Sony has heard our prayers: Sony A7sIII has a new menu system!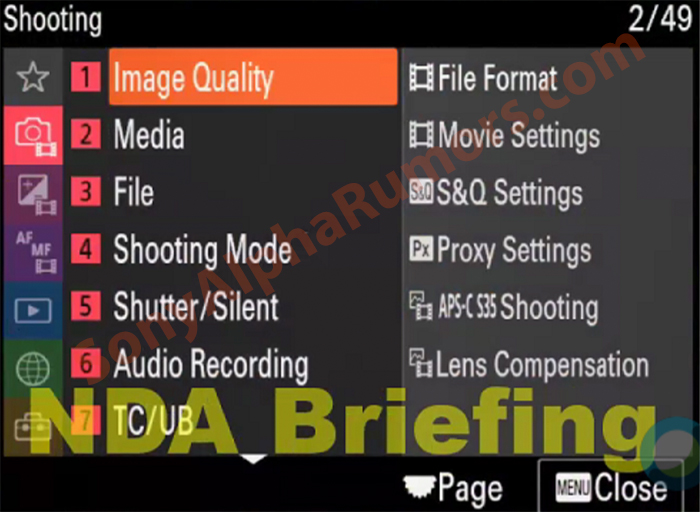 Preorders:
Sony A7sIII in USA at Adorama ($200 off with lens), BHphoto, Amazon.
Sony A7sIII in EU at Fotokoch. Calumet DE. WexUK.
Oh damn I was assuming th Sony A7sIII would have the same crappy menu of the the current A7 cameras. But luckily for all of us I was wrong!
Now here is the twist: Trusted sources told me there is a new menu system while a new anonymous source sent me the image above. Now, this is a new source so I cannot be 100% sure yet it's legit. But I guess there is a fair chance it is.
More A7sII rumors:
And another two sources (Thanks to you too) sent me some more info too:
Completely new menu with full touch support.
The smallest rolling shutter effect in the world.
Huge viewfinder with the ability to reduce the field of view of images, for people wearing glasses.
The 16-bit raw info applies to recording in movie mode (and not just photos) to an external recorder.
The Sony a7siii will have a passive cooling heat sink type system probably made of aluminum (copper, alloy or stainless steel are other options) similar to those used in the Raspberry Pi B board.
Apparently in Europe the camera will start shipping out in September.
Personal note:
I am exhausted and I am getting new rumors about a Sigma lens too! And I have two days left to prepare my 2,700km car trip through Europe (will post the pics on my IG channel).