Sony shows the official picture of the new FE production version lenses!
[shoplink 32983 ebay]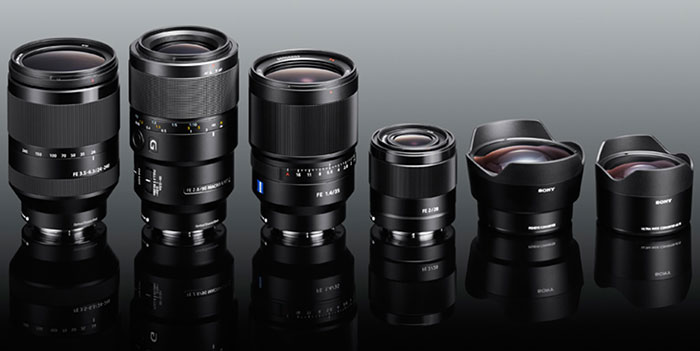 [/shoplink]
Sony Japan just published their official CP+ Sony event page (Click here). And it shows all the upcoming new FE lenses and converters in their final production version. There is also a text in Japanese: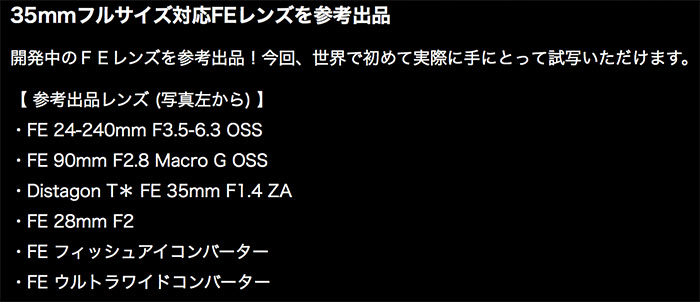 The whole page shows the list of conferences and promotes all latest products like the A7II, A7s, A6000 and even (at last) A-mount (A77II).
There is no hint whatsoever for a possible new camera launch. As I told you previously it's very likely Sony may announce new cameras few weeks AFTER the CP+.
The rumored lens price and launch date is:
Zeiss 35mm f/1.4: to ship in March 2015. 1399 Euro?
Sony 28mm f/2.0: to ship in February 2015. 499 Euro?
90mm f/2.8 G OSS macro: to ship in March 2015. 999 Euro?
24-240mm f/3.5-6.3 OSS: to ship in March 2015. 1099 Euro?
converters for 229 Euro each?