Sony slowly moving into world domination.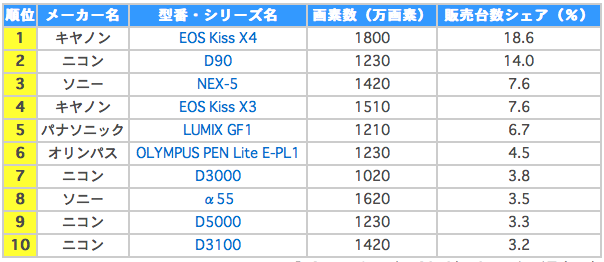 Calm down guys, the title is a joke ;)
But what you can't deny is that Sony started a second (or new) life. According to BCNranking the [shoplink 3003]Sony NEX-5[/shoplink] was the third most sold system camera in October (Japan only). And the [shoplink 3617]Sony A55[/shoplink] is on place 8th! And let's go further with the next world domination facts: The Time magazine selected the 50 Best Inventions of 2010 and look….there is the Sony A55! And finally the german magazine Chip.de placed four Sony cameras under the best entry-level DSLR!
Sony…let's continue: Realease the NEX-7, A77 and A950 ;)