(SR1) First wild rumors about a new entry level Sony FF E-mount camera priced at $1,500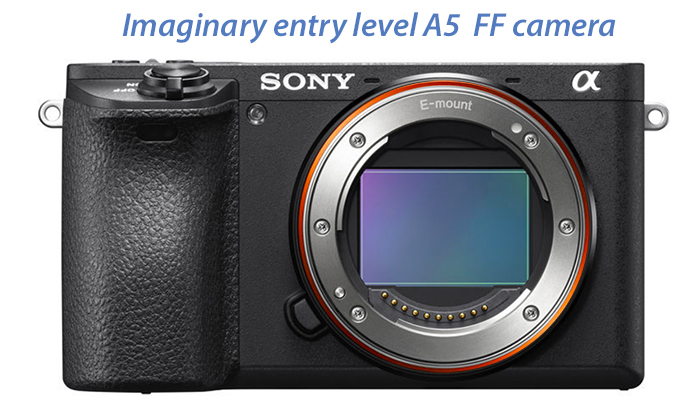 A new source contacted me to tell me an interesting new rumor. I couldn't confirm or deny this info with other sources and I therefore ranked it SR1 only (10% chance this is right). The source said:
Two months ago Sony-folks told me that they will wait for Canon and Nikon's announcement before to decide what to announce next. If Canon and Nikon will announce a new FF mirrorless with a price tag of $2,000 they will launch a new entry-level FF E-mount camera at Photokina. This camera would be priced at around $1,500.
Regarding the A7sIII he told me this:
Last time I heard about the A7sIII Sony was undecided whether to announce a new A7sIII in late summer (with smaller upgrades) or a new A7sIII in winter with major upgrades.
Soon we will see if this is total BS or if it's a real deal. I find it hard to believe Sony will announce a new entry level FF camera…simply because they still cannot fullfill the demand for the A7III (still 2-5 weeks shipment at Amazon).
So let's go back to reliable rumors recap (90% chance this is right):
UPDATED: Sony press event around September 20. It's confirmed there will be new E-mount lenses. Most certainly a 24mm f/1.4 GM. And maybe new 135mm f/1.8 GM too
Sony press conference on September 25. Unclear what's going to be announced (if anything at all)
Zeiss press conference on September 27. Batis 40mm f/2.0 and the new fixed lens FF camera from Zeiss will be announced
One more Sony press conference and product announcement in mid-October
We know for sure Sony has two cameras ready: The new High End APS-C E-mount camera (not a direct A6500 successor) and the new A7sIII. But we have no SR5 confirmation about when they will be announced.
—
For potential SOURCES:
If you know "something" and want to share it anonymously please use the anonymous contact form on the top right of the sidebar. Please use a nickname so that I can recognize you in future messages. You can also contact me directly at sonyalpharumors@gmail.com. Use remailer.paranoici.org to send me an anonymous message if you prefer to do so.
For READERS:
To be sure to not miss any of the upcoming news do this:
Subscribe our RSS feed (Click here).
Join us on Facebook (Click here).
Follow us on Twitter (Click here).