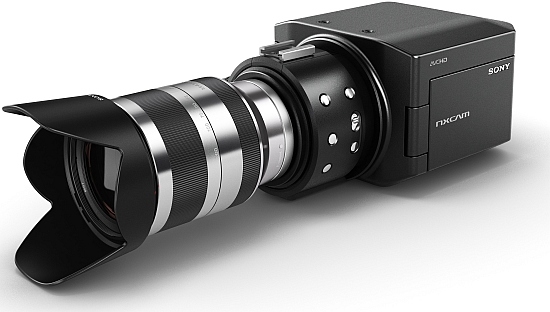 The NXcam with E-mount that should be announced on April 4.
We just received a possible data for a new Sony press release. On April 4 Sony could announce the new NEX-C3, the new NEX and PL camcorders and a possible "surprise". We are sure the surprise camera will NOT be the A77 and NOT be a new fullframe camera. We received some info about that camera from new sources but I am trying to get some more info from trusted sources before to post anything on SonyAlphaRumors.
P.S.: I want to THANK all sources that sent me info during the last days. Without that help it would be impossible to post reliable rumors about Sonys future products. Thanks a lot!