(UPDATE) Today Sony press event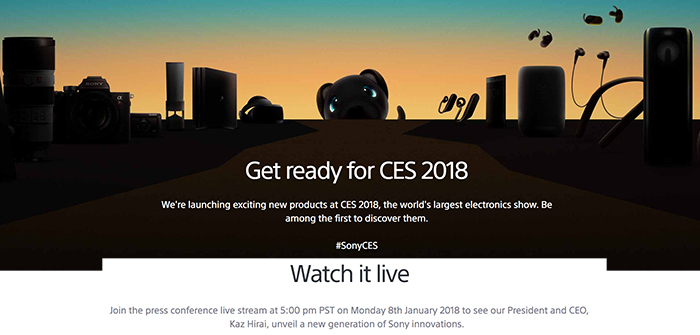 UPDATE: Sony press conference is at 5:00 pm PST (Las Vegas time). And I will embed the live stream here on SAR!
So far I got NO reliable info about a possible Alpha camera announcement. All we know for sure so far is that Sony had a new camera code registered in Asia. And the A5000 is officially discontinued. But it might be that this camera will be announced in February before the CP+ show.
Note: We removed the previous SR3 ranked rumor about an Alpha related announcement. This because we learned right now that this announcement is about a new RX0 accessory. So nothing really exciting to see :(