(SR3) Sony testing a new FF camera without AA filter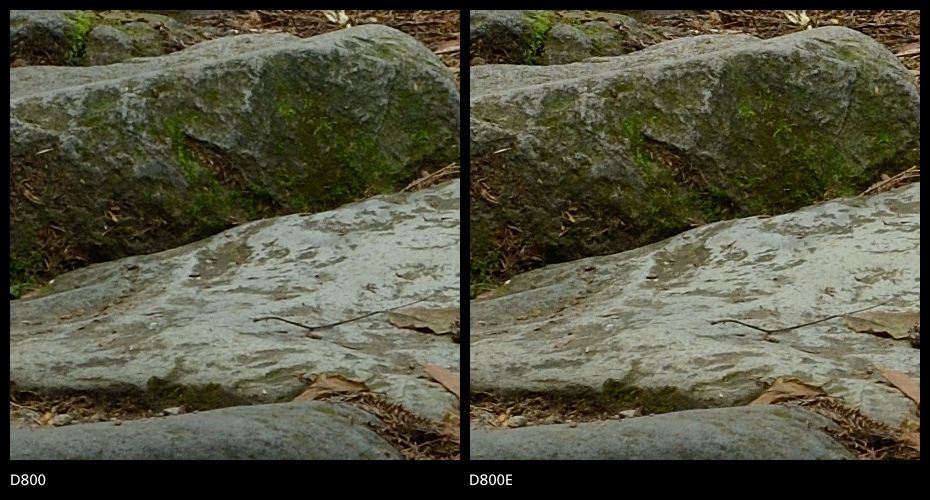 The D800 with AA filter on left and the D800E without AA filter on right.
Many didn't notice that Pentax new K-5 IIs camera (available here on Amazon) not only features the well known Sony 16 Megapixel sensor. It also doesn't use any Anti Aliasing filter. This will increase the per pixel sharpness although you will have to deal with moirè issues. And here comes the next rumor: I heard from a couple of sources that Sony's next FF high megapixel number camera that will be announced next year is very likely going rid of the AA filter too! It will become a sort of Nikon D800E alike camera. I am still working to get more details about the camera. So stay tuned on SAR, subscribe the RSS feed (Click here) and Twitter (Click here) stream and the Facebook fan page (Click here)!
P.S.:Photoclubalpha also posted an article about possible future Sony cameras having no Anti Aliasing Filter.
—
Black Friday hourly deals: Amazon (cameras), Amazon (all stuff), Adorama, Bhphoto, J&R, TigerDirect, Bestbuy and eBay. And last New A900 for sale on eBay (via Slidoo).
—
Reminder (SR = Sonyrumor):
SR1=probably fake rumor
SR2=rumor from unknown sources
SR3=50% chance it is correct
SR4=rumor from known sources
SR5=almost certainly correct!