(SR4) Sony 500mm f/4.0 and other new A-mount lenses coming with the next A9x in Spring. POLL suggestions.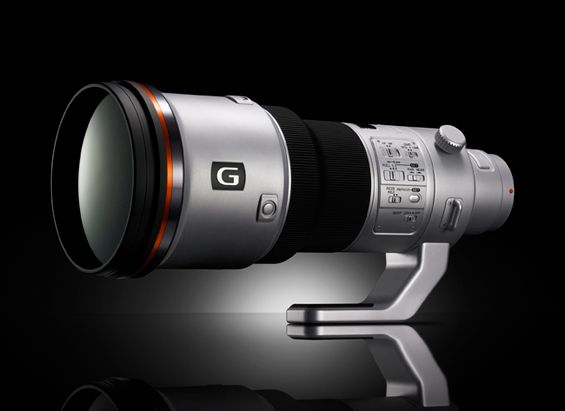 Finally the new Sony 500mm f/4.0 lens will be announced in Spring the same day of the A9x announcement. That's what our trusted sources reported to us. And they are also "sure" that there will be other new A-mount lenses. I have no 100% reliable details about the "other" lenses but I am working on it right now so let's hope I can post something about these lenses soon. Early this year I told you that there would be 4-5 new full frame lenses. But the Japanese Tsunami disaster changed the roadmap. Plus, Sony decided to wait until the new A9x release to announce the new lenses.
The main features of the 500mm lens are already known because Sony unveiled them a year ago:
1) The lens will have a Direct Manual Focus (DMF) control. When you press the DMF button you will get a 15x magnified view of the scene. It works only with cameras with electronic viewfinders!
2) There is also a control panel on the ens with on-of AF confirmation bleep.
3) dual focus distance limiters (standard choice between a full range and a limited range of 0.6m to infinity)
P:S.: Should we do a new poll to check what kind of new full frame lenses you want? Any suggestions?
—
All new Sony cameras and lenses links:
A77 at [shopcountry 8461] A65 at [shopcountry 8459].
Sony NEX-7 [shopcountry 8454].
Sony NEX-5n [shopcountry 8452].
Zeiss 24mm f/1.8 [shopcountry 8450].
Sony 50mm f/1.8 [shopcountry 8448].
Sony 55-210mm [shopcountry 8444].
NEX-5n viewfinder [shopcountry 9110].
Reminder (SR = Sonyrumor):
SR1=probably fake rumor
SR2=rumor from unknown sources
SR3=50% chance it is correct
SR4=rumor from known sources
SR5=almost certainly correct!