(SR5) Sony FS7II E-mount camcorder announcement on November 9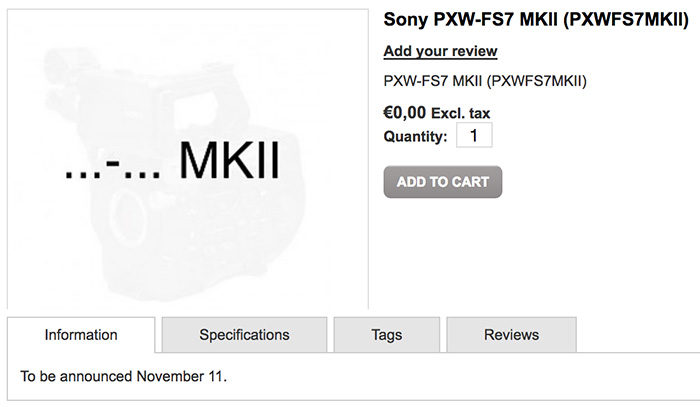 I got the information the new E-mount camcorder (FS7II) will be actually announced on November 9. And it's really not secret that Sony will announce a new camcorder because they invited many known video bloggers at an event in Barcelona. I just got this via SAR reader P.:
Today Sony has reunited most of the video bloggers in barcelona. That includes Dan Cheung, Philip Bloom and Emmanuel Pampuri among others to launch a new camera from sony pro europe. All of them signed an NDA.
You can check them all trying to say that they're on vacation in Barcelona: https://www.facebook.com/epampuri/videos/10155035117114796/
The question now is how long do we have to wait for the next Sony announcement?
We know the 16-35mm f/2.8 GM lens is coming soon but I guess Sony will first have to sort out their 70-200mm GM production issues related to the "unexpected high demand" of this lens.
The A7 mark III is likely to be announced in Q2 2017
The new High End E-mount camera with larger body and dual XQD card slot (could be named A8 or A9 or maybe A7rIII?) could be announced first half 2017.