(SR5) Sony officially registered a new 24-70mm FE GM lens (f/2.8?)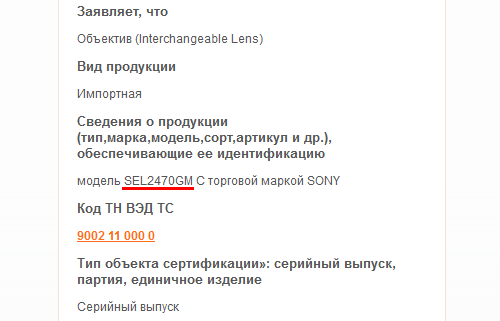 Digicameinfo spotted an official Sony lens name registration in Russia. Sony named the lens "SEL2470 GM". This is likely the first f/2.8 Full Frame E-mount zoom lens! And "GM" could define the new line of fast Sony zooms.
Usually once registered the new product will be announced within the next 6-8 weeks.
Sony already confirmed on previous interviews they are working on faster FE lenses.