(SR5) Swedish magazine finally leaks all the details about the A290 and A390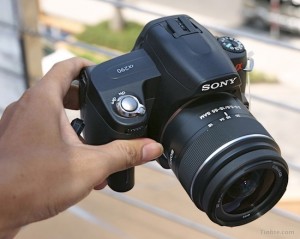 Both do feature the new 14 Megapixel CCD sensor.
And A390 has Quick LiveView, while A290 has not.
No video.
Introductory prices in Sweden (approximately converted to Euro)
A290 + 18-55 mm 600 Euro
A390 + 18-55 mm 800 Euro
Common specs for both A290 and A390:
9 AF points
ISO up to 3200
In-camera SteadyShot
2,7″ Screen
Either Memory Stick or SD memory cards (no dual slot, but a single combo slot).
New Help Guide + Tip Function (very clever, says the magazine writer).
HDMI Output
via: photorumors