The 2013 prediction by Impress Japan magazine (NEX FF)

Every year the Japanese magazine "Impress Japan" interviews company managers form the photographic industry and after that writes down their 2013 product forecast. These are the three main new things they expect from Sony:
1) Full Frame NEX
2) Further miniaturization of lenses (pancakes)
3) New improvements in hybrid AF performance
None of the three points is a real surprise for us. I am working on the NEX-FF rumor any day know. It's difficult to share some SR5 news because Sony is righ know evaluating the product specs and release strategy. So please be patient. I am on this rumor every day!
I also got the image of the interview with a Sony manager. But it's in Japanese and I will need the help of our Japanese SAR readers to know if there is some interesting info. Click on the image to see the large version: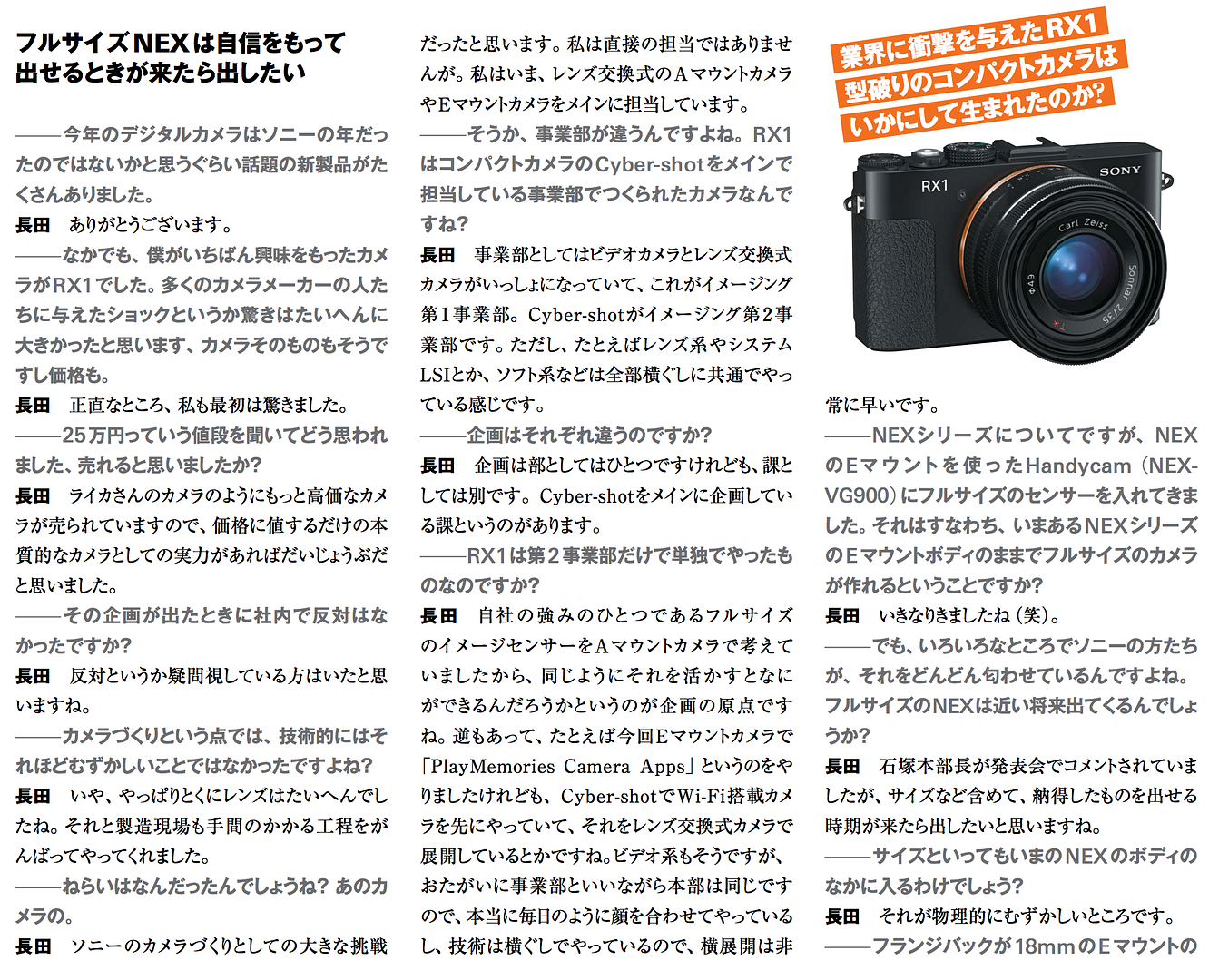 Thanks for your help!